BY
VIVIAN LEE
July 15, 2016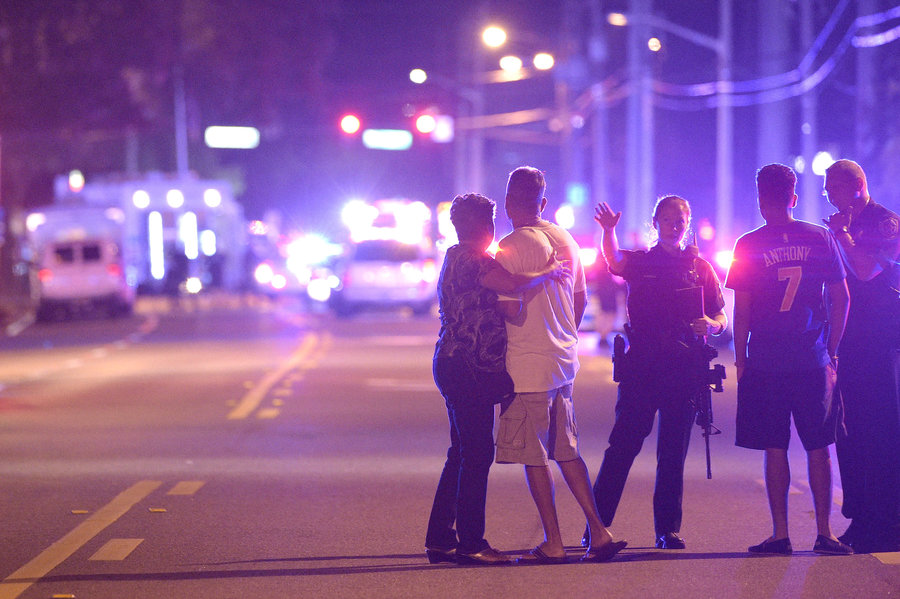 Figure 1. Scene from the Orlando "shooting," one of many showing no evidence to support the story. Image: CNN.
The "worst mass shooting in U.S. history" is reported to have occurred between 2 am and 5:15 am on Sunday morning, June 12, 2016, at Pulse, a nightclub in Orlando, Florida. The "act of terror" is said to have produced 49 dead and 53 injured. A 50th death was that of the "shooter," identified as Omar Seddique Mateen, who was employed as a security guard since 2007 by the giant multinational security company G4S. The circumstances of the Orlando "massacre" are suspicious to say the least, with many details fitting into the existing playbook for staged shootings occurring across the USA.[1]
G4S, the world's largest security company by revenue, has its US headquarters in Jupiter, Florida, but operates in "more than 100 countries," with "more than 50,000 employees in the United States." G4S "has the international reach and resources to meet the security needs of the global age."[2] The company has expressed its condolences over the tragic event and is cooperating "fully" with the FBI and other agencies who are investigating the "unspeakable tragedy."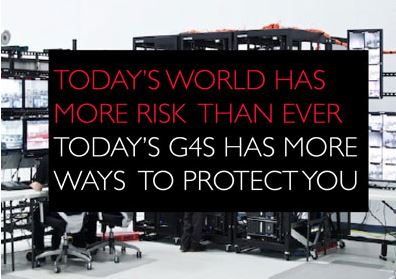 Figure 2.  "Today's G4S has more ways to protect you." Image: G4S.us.
According to Judicial Watch, G4S is involved in a DHS operation to move illegal immigrants ("other than Mexicans") north across the Mexican border into Arizona, releasing them without proper processing.[3] Perhaps this is the reason that Mateen, reportedly interviewed by the FBI in 2013 and 2014, was able to keep his security clearance and gun permits although he was supposedly under investigation for possible terrorist ties.[4]
But who was Mateen, and did he actually perpetrate "the deadliest terrorist attack on U.S. soil since 9/11"? In light of the many questions and anomalies associated with the event, it seems doubtful that the Orlando "shooting" occurred as presented by the media. Glaring problems include the following.
Breach of protocol
– By Sunday evening, the "dead" were still supposedly inside the nightclub – just like the kids reportedly left inside the Sandy Hook school. Did they not take them to the hospital? Where's the emergency protocol? (CNN)
– News reports claimed that by Sunday evening only a few of the dead had been identified. But doesn't everyone who frequents a bar carry an ID? By 8 pm Monday the names were in – read tearfully on the air by Anderson Cooper (CNN) and listed in full on Wikipedia.[5]
– News footage shows no dead people, or even visibly injured people, no ambulances rushing to the scene, no colored triage tarps, no EMTs swarming the site, or anything else that might prove the "massacre" actually occurred as reported. One improbable theory suggests that paramedics were barred from the scene because it was "deemed too dangerous."[6] A few "injured victims" are shown transported, not by medical technicians or even police, but casually walked or carried by non-professionals, with one dumped into the back of a pickup presumably en route to the hospital (Figure 3).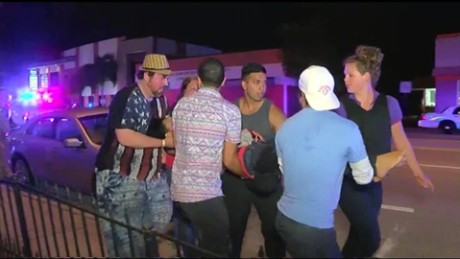 Figure 3.  A "victim" being carried away by non-professionals. Image: CNN.
– As research into the footage has shown, however, the "victims" were not being carried away from the club, but toward it. The trajectory was actually from the south, with people walking north BACK TO THE PULSE – which is counterintuitive to say the least. Why carry someone who had just been shot at the club back to the scene of the shooting? [7] The same group seen in Figure 3 is shown in Figure 4 from behind, walking the "victim" back to the Pulse, its pink sign clearly visible at the far right in the photo. The Orlando Regional Medical Center is farther to the north, several blocks beyond the club.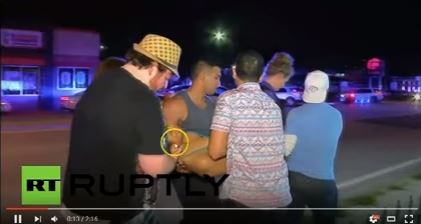 Figure 4. The same group walking the "victim" back to the Pulse. Image: RT.
Actors: amateur and professional
– Some of these citizen transport groups were clearly bogus, with the "victims" not visibly injured. In one case, a man with red shoes was carried to the corner and then set down on his feet, after the group thought it was out of view of the camera (Figures 5–6). A few of the men do a little dance at this point, happy to have completed the assignment.[8] Such scenes were played over and over on television. As with the Sandy Hook "shooting," we are supposed to believe the reports, despite the clear lack of evidence.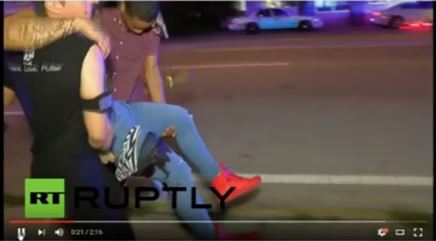 Figure 5. A man with red shoes being carried back to the Pulse. Image: RT.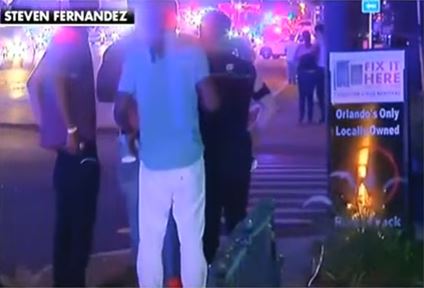 Figure 6. The man with red shoes, standing, ready to walk away. Image: Fox.
– To make up for this lack of evidence, we have a parade of witnesses interviewed on television, sobbing without tears and giving unconvincing performances, as seen with many recent false flag events.[9] Coincidentally, G4S, Omar Mateen's employer, is a client of Crisis Cast, an agency that supplies "award winning role play actors and film makers specially trained in disaster and crisis management."[10] According to the website:
We dramatize events for emerging security needs in the UK, Middle East, and worldwide. Our specialist role play actors – many with security clearance – are trained by behavioral psychologists and rigorously rehearsed in criminal and victim behavior to help police, the army and the emergency services, hospitals, schools, local authorities, government, private security firms, shopping centers, airports, big business, criminal justice departments, media, and the military to simulate incident environments for life saving procedures.
That about covers the requirements for the Pulse "shooting." The troupe of "role play actors" at Orlando is quite large, with notable examples listed below.
– One of the professionals is Luis Burbano, who gave interviews to several media outlets soon after the Orlando "shooting." Like Carlos Arredondo of Boston Marathon fame, Burbano became the face of courage under duress, reportedly removing his shirt to wrap it around a man's arm and tying another piece of his clothing to a man's leg.[11] In his CNN interview, he said he put a "syringe" on the man's arm – but then corrected this to say it was a tourniquet.[12] Like Arredondo, Burbano is an actor, with several films to his credit (Figure 7).[13]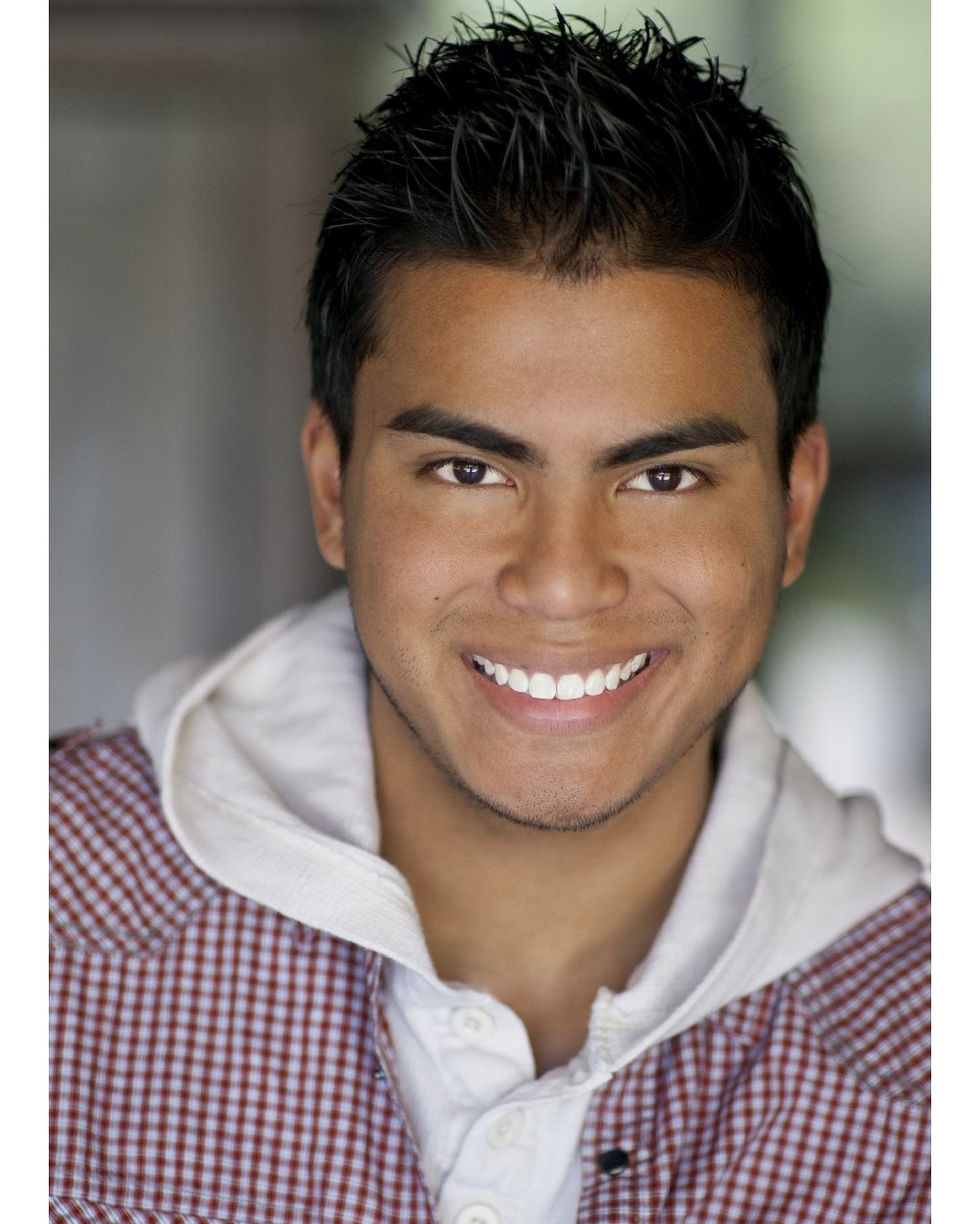 Figure 7. Professional head shot of actor Luis Burbano, one of many available. Image: m.imdb.com.
– Christopher Hansen is something of a semi-pro, who really came into his own with his many Orlando performances. Chris is the heroic citizen paramedic seen at the left in Figures 3 and 4 above. It turns out that he is not only a prolific actor, but a great dancer, who made a snappy promotional video for "Dance Your Ass Off," Season 2 (Figure 8).[14]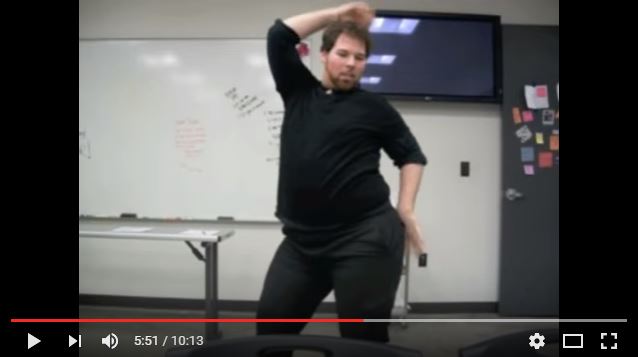 Figure 8. Christopher Hansen wants to be on "Dance Your Ass Off," Season 2.
Chris loves home movies and can be seen clowning around, jumping out of a big box, and sporting a green tinsel wig in a posted video (Figure 9). Chris is from a military family; his father, Bill Hansen is a US Air Force veteran. For more on Christopher Hansen, see "From Orlando to Charleston: Witnesses 'Smell the Blood.'"[15]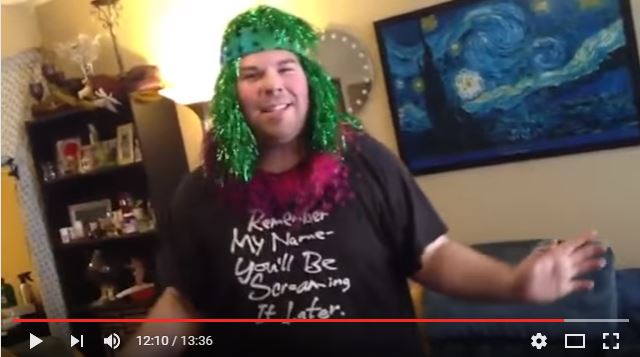 Figure 9. Christopher Hansen in his green wig.
– Then there are the "victim" actors, who were allegedly injured, hospitalized, and miraculously recovered. One of the most extraordinary survivors is Angel Colon, who said he was shot 5 or 6 times (the number varies according to his numerous interviews): "about 3 times" in his left leg, shattering and breaking the bones in his leg, and also in his right hand and left hip. According to Angel:
By the glory of God, he shoots toward my head but it hits my hand. And then he shoots me again, and it hits the side of my hip.
In addition, he "got trampled over" and suffered cuts all over his body, as he was dragged over the glass on the floor of the club. But he recovered quickly after being taken to Orlando Regional Medical Center.  In "just over 48 hours" after the shooting, Angel was wheeled into a press conference, wearing street clothes, and gave an extended interview (in English and Spanish), applauded by doctors, technicians, and other caretakers at the hospital (Figure 10).[16]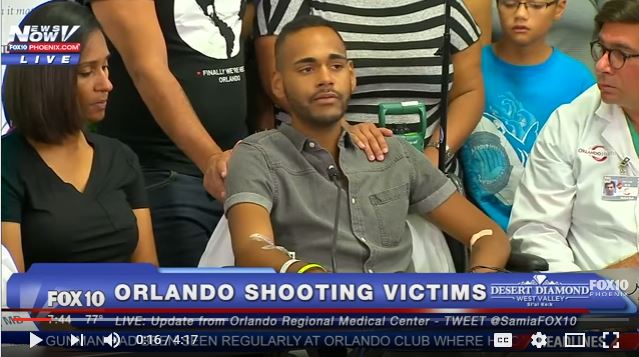 Figure 10. Orlando Colon braving his critical injuries to appear at a press conference at Orlando Regional Medical Center. Image: Fox.
Amazingly, his right hand shows no sign of injury, as he gestures freely and even claps his hands. He is able to sit up, despite the gunshot wound in his hip and his supposedly shattered leg, for over an hour. And his skin is surprisingly perfect, considering all those cuts and abrasions. Angel's doctors are also acting – although some of them look uncomfortable at the press conference. Which they should be, since the "shooting" did not occur as reported.[17]
– Other spectacular recoveries include Norman Casiano, who said he was one of those held hostage in the bathroom with Mateen, not released until the siege was over. At the same time, however, he is seen in the footage of "victims" being walked back to the Pulse soon after the "shooting" began (Figure 11). Norman was supposedly shot twice with a Sig Sauer MCX rifle, but was released from the hospital a day later, looking chipper for his interview with ABC.[18] A talented actor, Casiano tells us he knew "it was real."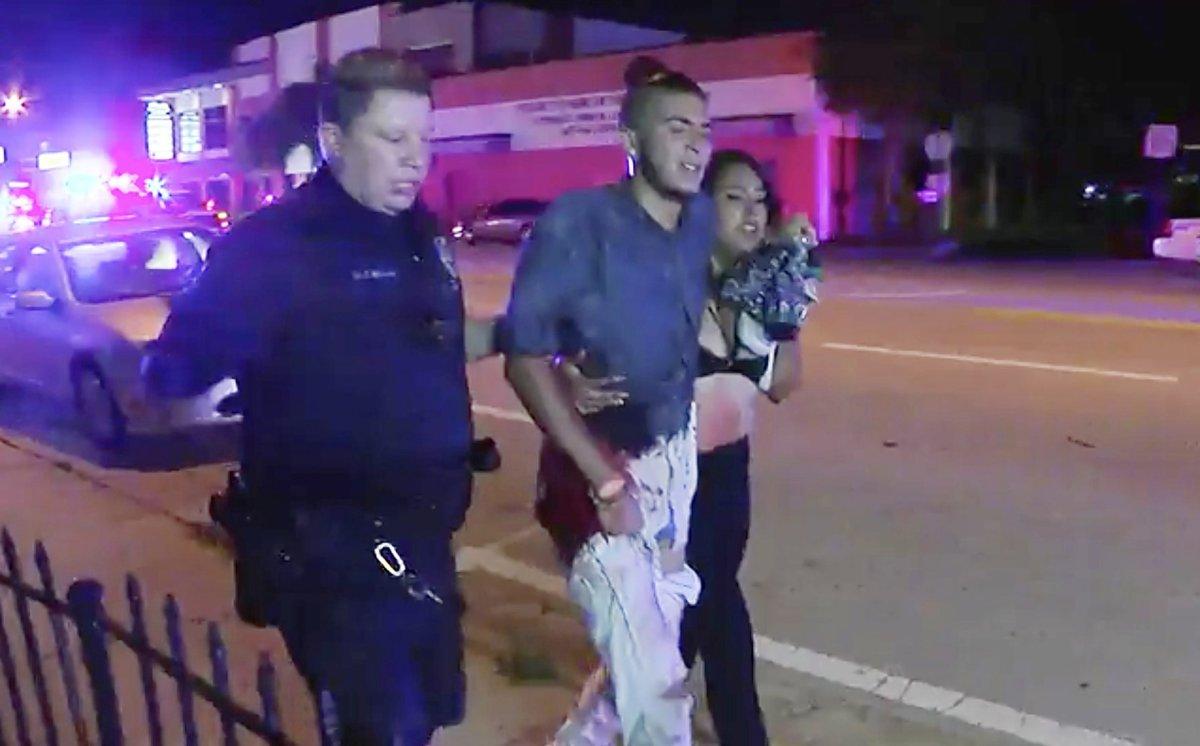 Figure 11. Norman Casiano, shown in footage of the early evacuation, although he reported that he was held hostage in the bathroom by the shooter. Image: ABC.
– Two women made noteworthy recoveries: Patience Carter and Tiara Parker. Patience gave heart-rending interviews from the hospital, describing the injuries she suffered while held hostage in the bathroom. Supposedly shot twice with the Sig Sauer MCX in her left thigh and right leg, she told ABC that the pain was so great that she wished for death (Figure 12).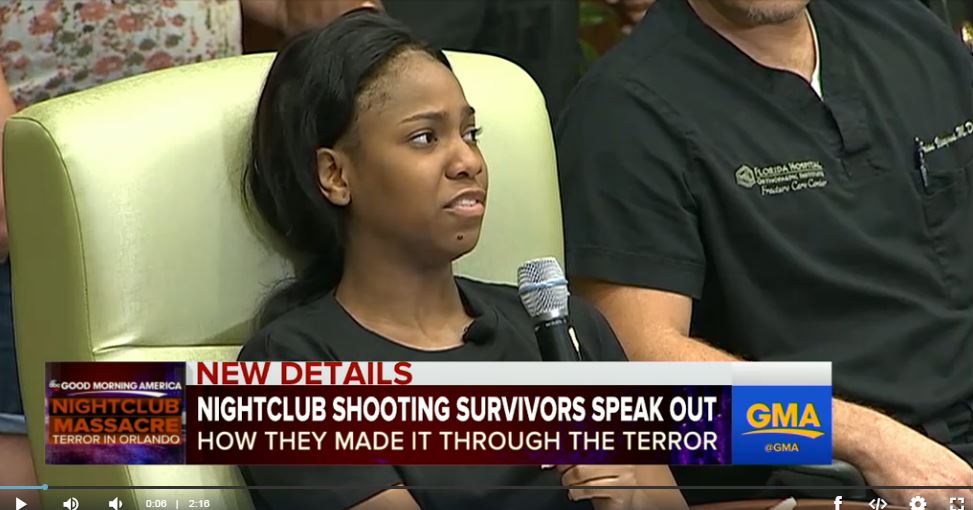 Figure 12. Patience Carter interview at Florida Hospital, Orlando. Image: ABC.
Patience bounced back, however, and got a new lease on life as a result of the publicity she received from the Pulse "shooting." As it turns out, Patience is an NYU student and a Fox intern, as well as an actor and singer, seen in a video singing, "On the Way to the Money," which she surely is (Figure 13). Sadly, Patience has had to fight off "conspiracy theorists," who doubted that the Orlando attack occurred as reported – adding insult to injury for this aspiring young performer.[19]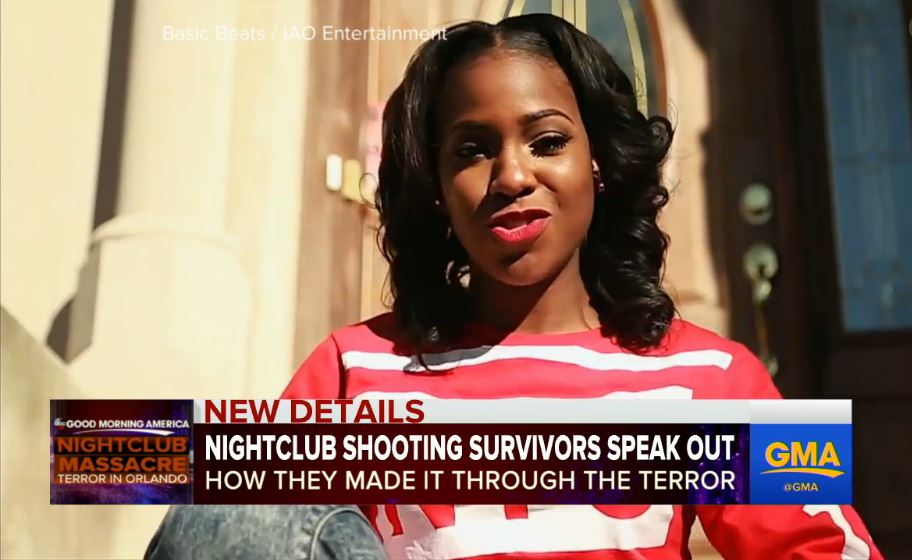 Figure 13. Patience Carter shown in a video, singing "On the Way To the Money." Image: ABC.
– Tiara Parker, a friend of Patience who traveled with her to Orlando, made a truly phenomenal recovery. Tiara and Patience, supposedly held hostage in the bathroom together, both related how Mateen had told them he had no problem with black people. Nonetheless, they were both critically injured. After supposedly being shot in her left side, with the bullet going through her body and exiting her back, she was released from the hospital two days later (Figure 14).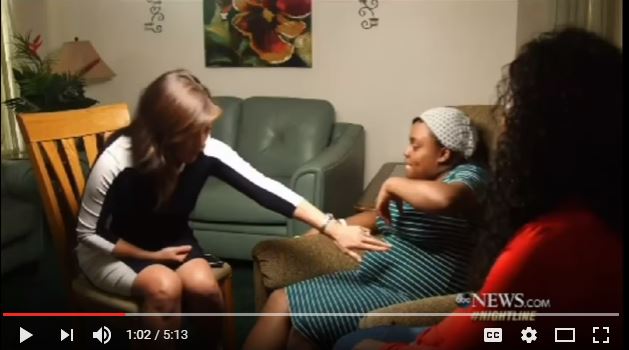 Figure 14. Tiara Parker explaining where the bullet entered her body. Image: ABC.
Showing no indication that she was ever injured, Tiara gives an interview to ABC, showing off her bullet-strafed jeans, bending over and pulling things out of a bag, looking perfectly fit (Figure 15). [20]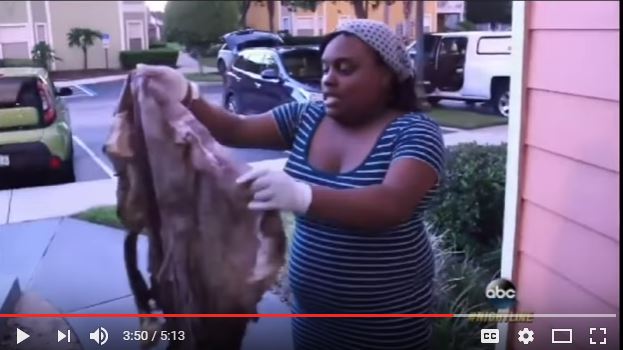 Figure 15. Tiara Parker displaying what she says are her ripped, bloody jeans. Image: ABC.
– One of the most memorable of the Orlando actors is Christine Leinonen, purported mother of "victim" Christopher Leinonen, who was first supposedly missing and then found to have died. Throughout her many interviews, the photochromic lenses of her glasses are dark and clear by turns, even when she is shown outside. The lenses sometimes reflect spotlights – and what may be a teleprompter – indicating that she is giving a green-screen interview in a studio, and that she seems to be reading a script (Figure 16).[ 21]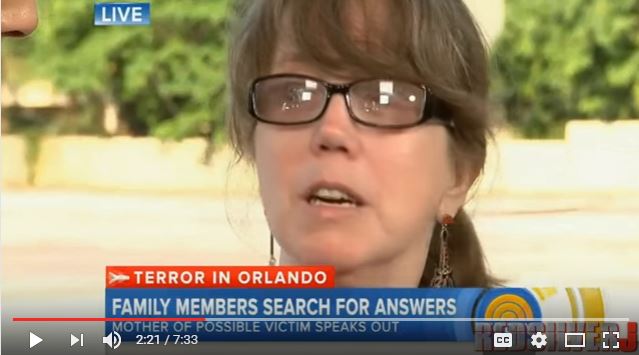 Figure 16. Christine Leinonen with reflections in her glasses. Image: NBC.
Christine is ravaged by grief when speaking to George Stephanopoulos, having awakened on Sunday at 3 am to check her Facebook page, then waiting at the hospital, searching in vain for her son, and, at the end of her interview, managing to interject a plea to ban assault weapons.[22] Despite her distress, she musters her composure to make this important public service announcement on gun control. Christine was found to have her own YouTube channel, with one video detailing her attempts to get on "Wheel of Fortune" (Figure 17).[23]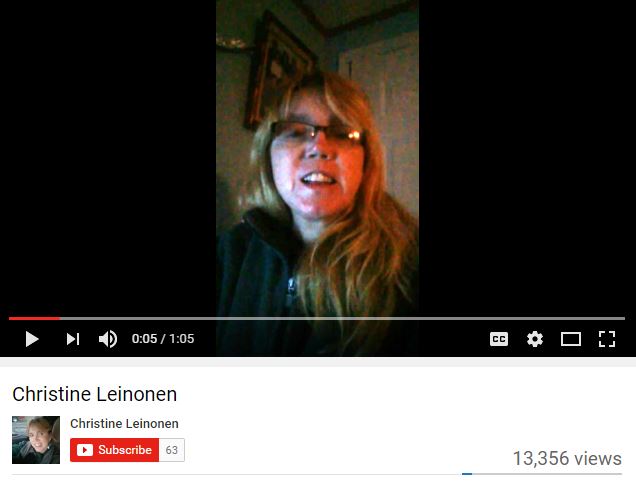 Figure 17. Christine wants to be on "Wheel of Fortune."
Finally, Christine learns that her son has died, which should be an occasion for terrible suffering. Instead, she appears giddily happy – probably because she got an interview with Anderson Cooper. They hold hands, stare into each other's eyes, and in the end embrace in a full-body press (Figure 18). This was surely more thrilling for Christine than for Anderson.[24]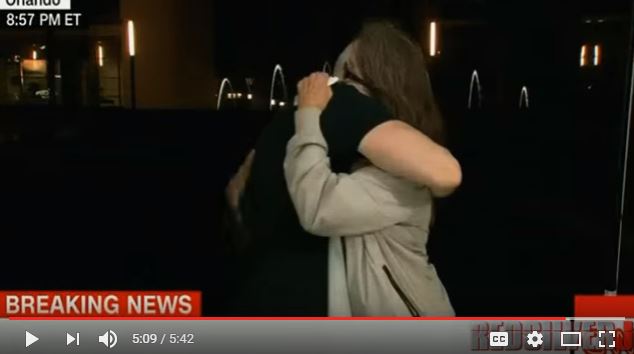 Figure 18. Christine Leinonen and Anderson Cooper in a prolonged embrace. Image: CNN.
– Finally, interviews by numerous officials sound scripted and strange. These include State Senator Geraldine Thompson, who says she is the senator for the district that includes the Pulse nightclub "in Tallahassee" – although Pulse is actually in Orlando. (CNN) The many discordant statements aired in the press, which contradict each other and even undermine the official story, are easily tolerated by the media: these anomalies create and maintain a cognitive dissonance that is part of the overall plan.
The shooter
– As for the "shooter," Omar Seddique Mateen (alternately Omar Saddiqui Mateen) was a Florida resident, born in New York, with parents from Afghanistan, who was reportedly anti-gay (according to his father). Then the theory arose that he was actually gay himself, supported by witness testimony, but this was later discounted by the FBI.[25]  This is one of many strands of conflicting evidence that are allowed to coexist, in order to confuse the narrative. Mateen's family is more than suspicious, with his father, Seddique Mateen, supposedly running for the presidency of Afghanistan, and well acquainted with U.S. Congressmen and State Department officials.[26]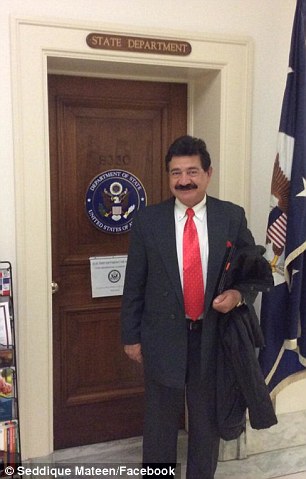 Figure 19. Omar Mateen's father, Seddique Mateen, visiting the U.S. Department of State. Image: http://www.dailymail.co.uk.
– Mateen himself was an actor, appearing in a 2012 documentary, "The Big Fix," on the BP oil spill in the Gulf of Mexico (2010). Supposedly filmed without his knowledge, Mateen appears as a security guard who bad mouths BP and its employees.[27]  His IMDb page also listed the film "Love City, Jalalabad," a "wild and funny documentary showing how the progressive youth of Afghanistan are rejecting the use of armed force…" but the page has now been scrubbed.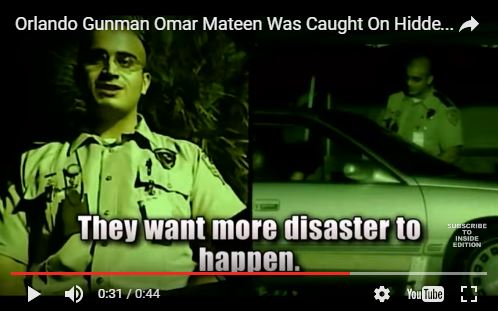 Figure 20. Omar Mateen, with a bit part in "The Big Fix" (2012).
– Omar Mateen was allegedly on the FBI's radar, as already mentioned, but somehow the feds didn't connect the dots. This is a common trope with all U.S. false flag events, beginning with 9/11. We are supposed to believe that the intelligence behemoth just doesn't have the capabilities to recognize a terrorist threat, despite more than $50 billion allocated per year to the 16 intel agencies.[28] As with Boston Marathon "bomber," Tamerlan Tsarnaev, Mateen was known to the authorities, who let him proceed unfettered.
– Mateen wreaked havoc with "at least two guns," a Sig Sauer MCX assault rifle and a Glock handgun. This fits the weapons profile of other alleged perpetrators of "mass shootings," including Syed Farook and Tashfeen Malik (San Bernardino) and Adam Lanza (Sandy Hook).
– Most of these "mass killers" have bought their guns legally, obtaining licenses and passing background checks. According to The New York Times, "at least eight gunmen had criminal histories or documented mental health problems that did not prevent them from obtaining their weapons."[29] Mateen is no exception, fitting the profile perfectly, exhibiting "mental health problems," according to his ex-wife, who supposedly had to be rescued from the marriage by her parents.[30]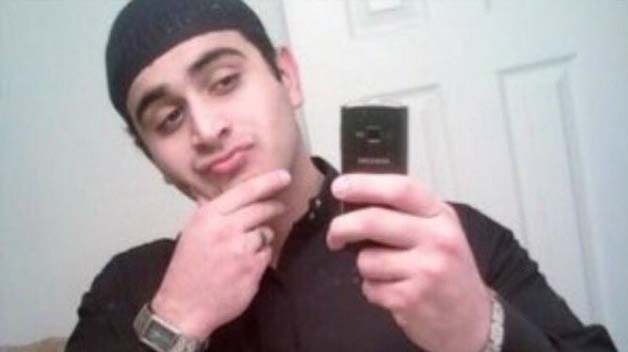 Figure 21. Omar Seddique Mateen, who was inordinately fond of taking selfies. Image: http://www.fnewstoday.com.
– Mateen has been judged "self radicalized" and a lone-wolf, home-grown terrorist – by all news sources. This was the case with other "terrorist" actors, including the San Bernardino "shooters." Marco Rubio went on record to say that homegrown terrorism is the biggest threat our country faces – his fear is that "we're gonna see more of this" (CNN). And no doubt we will.
– Sources have reported that Mateen called 911 around 30 minutes into the attack and pledged allegiance to Abu Bakr al-Baghdadi of the Islamic State (the tape has not been released). He reportedly also mentioned the "Boston bombers" as inspiration, calling them his "homeboys," but this does not appear in the official FBI timeline.[31] He allegedly made three separate calls to 911, hanging up after the first two. At 2:45 Mateen supposedly made a call to Channel 13, a CNN affiliate, and told Matt Gentili, "I am the shooter…I did it for ISIS" (Figure 22).[32] This call, too, does not appear in the FBI report.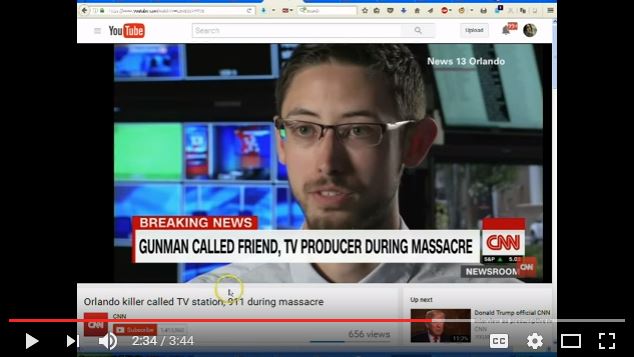 Figure 22. Matt Gentili, who reported that Mateen called him at 2:45 am to say, "I did it for ISIS." Image: CNN.
– This scenario is patently ridiculous: did no one in the club think to jump the "killer" as he took time out to make these calls? And did he know the phone number of Channel 13 by heart, or did he have to look it up? This kind of faux exhibitionism – serving to identify the perpetrator and associate him with the terrorist organization of choice – was also seen in the Paris Charlie Hebdo caper, with Amedy Coulibaly calling BFMTV from the kosher Hyper Cacher Supermarket to tell them his name and announce his connection to the Islamic extremist Kouachi brothers .[33]
– And, finally, how do we know the "shooter" was in fact Omar Mateen? Well, that's easy. Reporters were allowed to enter his alleged apartment (or should that be staged apartment?), which was not protected as a crime scene, and found his firearm license with his photo lying on the kitchen counter (Figure 23). Right next to "Books & Documents Related To Islam"! Take a tour of the apartment on YouTube with ABC: "Inside Omar Mateen's Apartment."[34] This ransacking of a crime scene after a purported massacre occurred also with San Bernardino.[35] Such a breach would never happen with a real shooting.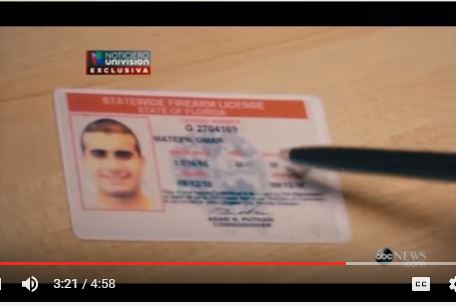 Figure 23. Omar Mateen's firearm license, found by reporters in his apartment. Image: ABC.
Time and space
– The chronology of the shooting is exceedingly problematic. The FBI timeline released on June 20 is "an excerpt," outlining the details but omitting much that was reported in other sources. The audio from Mateen's alleged calls has not been released, "out of respect for the victims of this horrific tragedy." Therefore, none of the information contained in the report is verified.
– According to the report, the shooting began at 2:02 am on the morning of Sunday, June 12. Orlando police officers (OPD) soon arrived on the scene. At 2:08 officers reportedly "engaged the shooter." At some subsequent point, Mateen is said to have moved to a bathroom at the back of the club, where he held hostages, but this detail does not appear in the FBI timeline.
– At 2:35 Mateen is said to have called 911, dialing three times before speaking to an operator. The call supposedly lasted 50 seconds, in which he praised God and the Prophet, and pledged allegiance to Abu Bakr al-Baghdadi of the Islamic State. Meanwhile, the police records of calls between midnight and 3 am are apparently missing.
– At 2:45 Mateen reportedly called Channel 13, as described above. According to the FBI report, at 2:48 Mateen "engaged in" a phone call identified as a "crisis negotiation," which lasted for 9 minutes. This was followed by a second "crisis negotiation" at 3:03 and lasting 16 minutes. A third "crisis negotiation" began at 3:24 and lasted 3 minutes. Thus Mateen was busy on the phone for a minimum of 30 minutes – while no one, including law enforcement – thought to take advantage.
– In these calls, which are not transcribed in the FBI timeline, Mateen allegedly identified himself as "an Islamic soldier" and told the negotiator that the US should stop bombing Syria and Iraq. He also mentioned "some bombs" in a vehicle outside the club. Then he said he had "a vest" of the kind they "used in France." All this sounds ridiculous.
– Nothing is reported after this third call, which ended at 3:27, until 4:21, when the OPD supposedly pulled an air conditioner out of a "dressing room window for victims to evacuate." At 4:29, victims "told OPD the shooter said he was going to put four vests with bombs on victims within 15 minutes."
– OPD let this deadline lapse, starting to "breach wall with explosive charge and armored vehicle" at 5:02. Then at 5:14 shots were fired, and, one minute later, "OPD engaged the suspect and the suspect was reported down."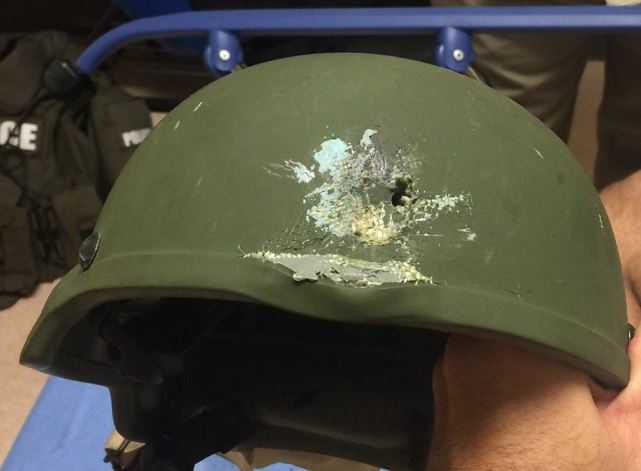 Figure 24. Officer Michael Napolitano's Kevlar helmet. Image: New York Daily News.
– So at 5:15, Mateen was killed by the police (or was he?), with only one officer sustaining a hit – but luckily the bullet was deflected by his Kevlar helmet (Figure 24).[36] Conveniently, virtually all "perpetrators" are killed in false flag rampages, a notable exception being the Boston Marathon "bombing," with Dzhokhar Tsarnaev reported captured and in prison – unless he was actually killed while hiding in the boat.
– In addition to the obvious anomalies already mentioned, based on the FBI timeline document, no shooting is recorded between 2:08 and 5:14 am. According to the timeline:
Based on OPD radio communications, there were no reports of shots being fired inside Pulse between the initial exchange of gunfire between responding officers and shooter [at 2:08], and the time of the final breach.
– So how – and when – did Mateen shoot all those people? He would have had to kill a lot between 2:02 and 2:08. Or maybe he killed a bunch in the bathroom, as Norman Casiano, Patience Carter, and Tiara Parker reported. But no such thing occurred, according to the FBI timeline. Judge Andrew Napolitano went so far as to tell Fox News that "nobody died until 5:13 in the morning," based on the unredacted FBI transcript.[37]
– Adding to the time/space problem is the size of the Pulse nightclub. First of all, a club of 4,853 square feet would be hard pressed to accommodate 300+ partygoers. Then there's the problem of all those people piled into the bathrooms.[38] And the Pulse has only 11 parking spaces (Figure 25).[39] Not enough for Florida car culture, is it?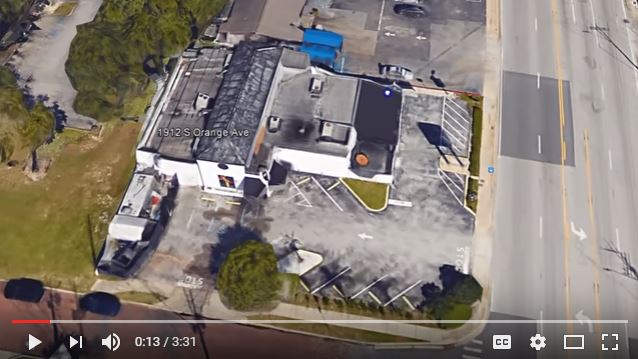 Figure 25. Aerial view of the Pulse nightclub, with only 11 parking spaces. Image: Google Earth.
Foreknowledge?
– Familiar from other "mass shootings" are online posts that precede the event. These are also found with Orlando. Documented in Yahoo listings for articles about the Orlando "shooting" are some that are dated June 11, one day earlier.[40] This was the case for other false flag events, notably the Sandy Hook "massacre."
–Regarding  the extent to which drills preceded the Orlando "shooting," some information is available. The New York Times has reported a drill in March 2016 at the Orlando Medical Center, which staged a four-hour "realistic, large-scale active shooter scenario" in which 50 agencies including the FBI participated. And after the June 12 "attack," Dr. Chadwick Smith, the attending trauma surgeon on call at the hospital, said, "This is not a drill, this is not a joke" – indicating that drills were common at the Orlando Medical Center and that staff might think that the "shooting" was one such exercise. The June 13 online edition of the Orlando Sentinel highlighted an article originally published in 2015, regarding a drill to prepare nurses for mass casualties.[41] Further research would surely turn up more connections.
Cui bono?
– The 49 Pulse patrons supposedly killed by Mateen have been heavily publicized, their photos widely distributed along with biographical details and heart-warming comments. Memorials abound, including a video tribute by top-flight celebrities giving moving testimonials, although none of them knew the "victims" they were eulogizing.[42] However, problems have been noted with the photographic images, and it is not clear if these are real photos of real people.[43] If this is the case, then cui bono – who benefits?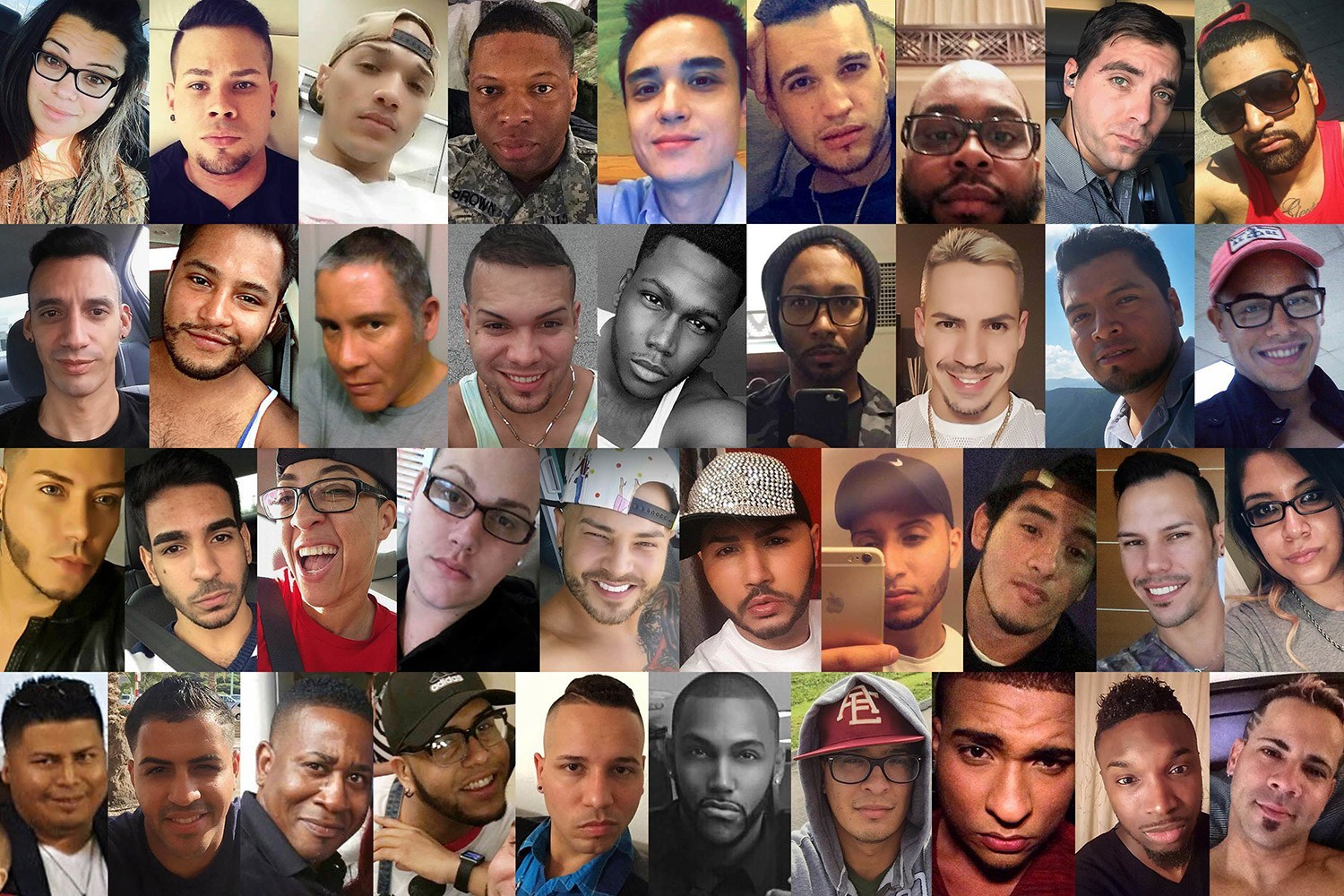 Figure 26. Orlando "shooting victims." Image: Associated Press.
– Almost immediately, fund-raising efforts were underway on behalf of the "victims," as is familiar from other staged events. This of course means the "injured" and "families" of "victims," along with traumatized "witnesses" to the tragedy. According to Patty Sheehan, Orlando City Commissioner, there were people out there raising money right away. In less than 24 hours, a fundraising page set up for the "victims" had raised $1.3 million.[44]
– To date, more than $17 million has been raised through the major funds, and surely more will roll in. This money will be distributed among all those who sold their souls to profit from a fake mass shooting that serves to terrorize the public and subvert the Constitution. OneOrlando Fund, promoted by Mayor Buddy Dyer, and Equality Florida will be combined into a single fund administered by Kenneth R. Feinberg.[45]
– Feinberg is the Special Master tasked with the distribution of compensation for the September 11 Victim Compensation Fund and Troubled Asset Relief Program (TARP) Executive Compensation, as well as the administrator for the BP Deepwater Horizon Disaster Victim Compensation Fund. He was also appointed to administer One Fund for the Boston Marathon "bombings," the Aurora Victim Relief Fund, and the Newtown-Sandy Hook Community Foundation. He was one of three arbitrators who determined the fair market value of the Zapruder film. Anything sound fishy?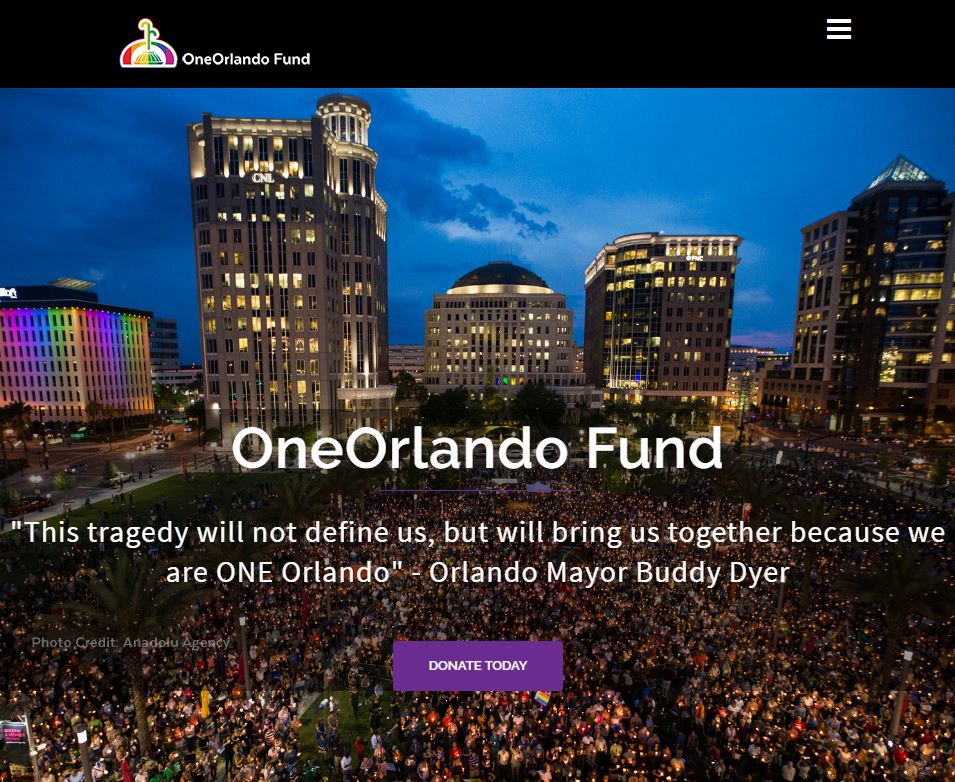 Figure 27. The OneOrlando Fund website. www.oneorlando.org.
One can find many other correspondences between the various staged events, with the Orlando "shooting" fitting comfortably into the paradigm. In each case, a saddened President Obama makes an anguished statement to the press, in some instances seeming to weep. In his words, Orlando was "an act of terror and an act of hate."[46] But love will prevail – as we are reminded again and again.
Here, as always, the same types benefit. The agenda is multi-purpose: gun control, mental health monitoring, increased surveillance of the populace, subversion of due process and habeas corpus, bolstering of the intelligence services, militarization of local law enforcement, further commitment to the "War on Terror" whether abroad or at home, and, in this case, the LGBT incentive – in a strategy devised by the elites and programmed by the media, with the people used as dupes.
#KeepDancingOrlando
But one need not feel despondent about the Orlando "shooting." Not only can we "choose love" and "channel positive energy," but we are blessed with a challenge – "Keep Dancing Orlando." This is one of the most bizarre ideas to come out of any terrorist psy-op yet staged in the USA – and on par with the Sandy Hook children singing at the Super Bowl.
Figure 28. #KeepDancingOrlando. Orange County Sheriff's Office version.
The challenge was initiated by the Orange County Sheriff's Office, which produced a dance video with everyone on staff having a role in the extravaganza.[47] The soundtrack is Whitney Houston's "I Wanna Dance with Somebody," which runs through group dances, women twirling yellow crime-scene tape, cops beside their motorcycles, office workers rhythmically waving flags, guys break dancing, a helicopter boogying mid-air, equestrian dancing, and a woman walking to a shower, in full uniform, and dousing herself with water.
Figure 28. #KeepDancingOrlando. Orange County Fire Fighters version.
Others felt the love and made their own videos: the Orange County Fire Fighters version,[48] the Orange County Library System version,[49] the Safelite AutoGlass Orlando version,[50] and the Central Florida Corgis version, to name just a few.[51] To look at these happy productions, one might think there had been no shooting at all.
Figure 28. #KeepDancingOrlando. Central Florida Corgis version.
So how does this all add up, or does it? Once again, we find joy in tragedy – this time in Orlando's Magic Kingdom.[52] No matter if some terrorist has shot up the nightclub. Check out the "Stage Shows." Choose your "thrill level," from dark, loud, or scary. "See fantasy become a reality." Groove with the program – and definitely don't bother to think.
VIVIAN LEE is the nom de plume of a tenured professor at an east coast university.
NOTES
[1] This article was first published at MemoryHoleBlog.com (now MemoryHoleBlog.org) and has been expanded and updated here, for publication in the book, From Orlando to Dallas and Beyond (James Fetzer and Mike Palecek, eds., Moon Rock Books, 2016). Links for the videos and other supporting evidence are given in the notes, although many important videos have been since removed by YouTube.
[2] G4S Website, http://www.g4s.us/en-US/
[3] "Orlando Killer Worked for Company Transporting Illegal Immigrants Inside US; Was Interviewed by FBI 3 Times." ZeroHedge.com, June 12, 2016.  http://www.zerohedge.com/news/2016-06-12/orlando-shooter- worked-security-company-which-tranports-illegal-immigrants-deep-insi
[4] "Omar Mateen: From Early Promise to F.B.I. Surveillance." New York Times, June 13, 2016. http://www.nytimes.com/2016/06/13/us/omar-mateen-early-signs-of-promise-then-abuse-and- suspected-terrorist-ties.html
[5] "Orlando Nightclub Shooting." https://en.wikipedia.org/wiki/2016_Orlando_nightclub_shooting.html. The Wikipedia articles on the Pulse "shooting" are themselves filled with errors and inconsistencies.
[6] "Paramedics Barred from Saving Orlando Shooting Victims Because Club Was Deemed Too Dangerous." Los Angeles Times, June 22, 2016. http://www.latimes.com/nation/la-na-orlando-paramedics-20160622-snap-story.html
[7] "CASE CLOSED!! Final Nail in Coffin…Orlando Shooting Was 100% Staged Hoax." Peekay Truth. https://www.youtube.com/watch?v=ymtMUOOTGes
[8] "Orlando Shooting 100% Staged Bull Crap Was a STAGED HOAX – This Is All You Need To See." Wes Truther.  https://www.youtube.com/watch?v=24h5IScmJQ8
[9]  "Orlando Shooting HOAX CASE CLOSED 100% FAKE Agenda EXPOSED." Redsilverj. https://www.youtube.com/watch?v=9sWrqwi4DTA
[10] www.crisiscast.com
[11] "Last Call at Pulse Nightclub, and Then Shots Rang Out." New York Times, June 13, 2016. http://www.nytimes.com/2016/06/13/us/last-call-at-orlando-club-and-then-the-shots-rang- out.html
[12] https://www.youtube.com/watch?v=a18vJYN5Ho0
[13] "Luis Burbano Is an Actor." millsmost.  https://www.youtube.com/watch?v=GMlpKHfnJyg. "100% Proof Actors Used in Orlando Shooting Hoax EXPOSED." TeamWakeEmUP.  https://www.youtube.com/watch?v=_JC-CyvO1vo
[14] "MIRROR – Orlando Shooting Hoax – Dance your ass off season 2 – CRISIS ACTOR (Christopher Hansen)." Thomas Larsen. https://www.youtube.com/watch?v=cIhpLg7-d1M
[15] "Orlando Massacre False FAG # The Musical." https://www.youtube.com/watch?v=qtOjFyHuNyY. Vivian Lee, "From Orlando to Charleston: Witnesses 'Smell the Blood.'" https://vivianleeposts.com/2016/07/17/from-orlando-to-charleston-witnesses-smell-the-blood/.
[16] "Orlando Shooting Hoax – The Most Amazing Miracle Since Lazarus." Peekay Truth. https://www.youtube.com/watch?v=BIr_Kg5LLRw
[17] "Orlando Shooting Hoax – Angel Colon, Doctors, Full Press Conference." The Paulstal Service. https://www.youtube.com/watch?v=GN-yVT0KVfc
[18] "Orlando Shooting Hoax's 'Norman Casiano' BUSTED Telling Porky Pies (LIES)." Peekay Truth. https://www.youtube.com/watch?v=ZPAKO_DrgXM. "Orlando Nightclub Survivor Shot Twice, Speaks Out." ABC News. https://www.youtube.com/watch?v=1-cqjDL1esU
[19] "Philly Orlando Shooting Survivor Patience Carter Now Fighting Off Conspiracy Theorists." The Inquirer, June 18, 2016. http://www.philly.com/philly/blogs/real-time/Philly-Orlando-shooting-survivor-Patience-Carter-now-fighting-off-conspiracy-theorists-crisis-actor.html
[20] "100% Proof You Are Being Lied To By Your Government and the Media." Russianvids. https://www.youtube.com/watch?v=kkXq28SiTSQ
[21] "Orlando Shooting HOAX: Crisis Actor Returns Gun BAN Agenda EXPOSED." Redsilverj. https://www.youtube.com/watch?v=V3o_acLkn0I
[22] "Orlando Shooting HOAX Desperate Crisis Actor Fake Crying EXPOSED." Redsilverj. https://www.youtube.com/watch?v=z0thCKVuWts
[23] https://www.youtube.com/watch?v=jT3w2COPzoY
[24] "Orlando Shooting HOAX: Crisis Actor Returns AGAIN Happy About 'Dead' Son." Redsilverj. https://www.youtube.com/watch?v=GA4V85qMtjk
[25] "FBI Contradicts Media Reports on Orlando Shooting: Mateen Not Gay; Police Shot Victims." Fellowship of the Minds, June 28, 2016. https://fellowshipoftheminds.com/2016/06/28/fbi-contradicts-media-reports-on-orlando-shooting-mateen-not-gay-police-shot-victims/
[26] "Orlando Shooter's Father Is Running for President of Afghanistan, Has Backed the Taliban, Hosts Talk Show in California, and Visits the Corridors of Power in DC." Daily Mail, June 13, 2016. http://www.dailymail.co.uk/news/article-3637968/Father-America-s-deadly-mass-shooter-wanted-Afghan-president-job-TV-showed-support-Taliban.html
[27] "Orlando Gay-Club Shooter Is Also an Actor!" Fellowship of the Minds, June 16, 2016. https://fellowshipoftheminds.com/2016/06/16/orlando-gay-club-shooter-is-also-an-actor/
[28] https://en.wikipedia.org/wiki/United_States_intelligence_budget
[29] "How They Got Their Guns." New York Times, June 12, 2016. http://www.nytimes.com/interactive/2015/10/03/us/how-mass-shooters-got-their-guns.html?_r=0
[30] "Sitora Yusufiy, Ex-Wife of Orlando Suspect, Describes Abusive Marriage." New York Times, June 13, 2016. http://www.nytimes.com/2016/06/14/us/sitora-yusufiy-omar-mateen- orlando-shooting.html

[31] "Orlando Shooter Called Boston Bombers His 'Homeboys.'" CBS News, June 13, 2016. http://www.cbsnews.com/news/orlando-shooter-omar-mateen-boston-marathon-bombers-homeboys/.   "Investigative Update Regarding Pulse Nightclub Shooting." FBI Tampa. https://www.fbi.gov/contact-us/field-offices/tampa/press-releases/investigative-update-regarding-pulse-nightclub-shooting
[32] "Orlando Shooting Hoax – Killer Calls CIA/CNN Affiliated TV Station during Shooting…WTF?" Peekay Truth. https://www.youtube.com/watch?v=VeOrKYAga-4
[33] "French Police Say Suspect in Attack Evolved from Petty Criminal to Terrorist." New York Times, January 10, 2015. http://www.nytimes.com/2015/01/11/world/europe/neighbors-say- suspect-in-french-attacks-and-his-companion-lived-quiet-lives.html
[34] "Inside Omar Mateen's Apartment." ABC News. https://www.youtube.com/watch?v=LYMzxKSC91U
[35] "Media Casually Touring Oman Mateen's Apt 24 Hrs After Shooting." TRUTHstreammedia. https://www.youtube.com/watch?v=7nFyV7-UY9w
[36] "Orlando Officer Seen Smiling after Kevlar Helmet Saved His Life." New York Daily News, June 14, 2016. http://www.nydailynews.com/news/national/orlando-officer-smiling-kevlar-helmet-saved-life-article-1.2672918
[37] "Judge Napolitano: 'Nobody Died until 05:13 in the Morning.'" TRUNEWS. https://www.youtube.com/watch?v=QgRkh1NHlX8
[38] "Orlando Shooting: The Curious Pulse Gay Nightclub." Fellowship of the Minds, June 23, 2016. https://fellowshipoftheminds.com/2016/06/23/orlando-shooting-the-curious-pulse-gay-nightclub/
[39] "Size Matters – No PULSE in Media Credibility for Orlando Mass Shooting." Harold Saive. https://www.youtube.com/watch?v=3LIugZfUvLw
[40] "Orlando Pulse Night Club Shooting Articles Published Day Before." https://www.youtube.com/watch?v=kDXWA43VP84
[41] "How Can Communities Prepare for Mass Shootings? Orlando Offers Lessons." New York Times, June 19, 2016. http://www.nytimes.com/2016/06/20/us/how-can-communities-prepare-for-mass-shootings-orlando-offers-lessons.html.  "Doctor at Orlando Hospital: This Is Not a Drill." ABC News, June 14, 2016. http://6abc.com/news/doctor-at-orlando-hospital-this-is-not-a-drill/1385540/.  "Drill Prepares Emergency Nurses for Mass Casualties." Orlando Sentinel, June 13, 2016 (originally published October 2, 2015). https://memoryholeblog.com/2016/06/13/orlando-mass- casualty-drill/
[42] "Stop the Hate: 49 Celebrities Honor 49 Victims of Orlando Tragedy in Ryan Murphy-Produced Tribute." https://www.youtube.com/watch?v=Nq6xRZlCSoM
[43] "The Walking Dead from Orlando Pulse Shooting Hoax – Background Checks and Searchs Ran on Victims." [sic] FromDeath2Life. https://www.youtube.com/watch?v=hYuZSFgoeoY
[44] "These Orlando Shooting Heroes Prove People Are Fundamentally Good." Washington Post, June 13, 2016. https://www.washingtonpost.com/news/inspired-life/wp/2016/06/13/these-are-the-heroes-emerging-from-the-orlando-shooting/
[45] https://en.wikipedia.org/wiki/Kenneth_Feinberg
[46] Melanie Garuney, "President Obama on the Tragic Shooting in Orlando," The White House, June 12, 2016. https://www.whitehouse.gov/blog/2016/06/12/president-obama-tragic-shooting-orlando
[47] "Orange County Sheriff's Office #KeepDancingOrlando." https://www.youtube.com/watch?v=u-CdO4jMOYI
[48] "Keep Dancing Orlando – Orange County Fire Fighters Version." https://www.youtube.com/watch?v=_trtTfMCTR4
[49] "The Orange County Library System Says Keep Dancing Orlando." https://www.youtube.com/watch?v=hhV9dezMqzI
[50] "Keep Dancing Orlando – Safelite AutoGlass Orlando." https://www.youtube.com/watch?v=SEcFANgdkgE
[51] "Keep Dancing Orlando from Central Florida Corgis." https://www.youtube.com/watch?v=c76aTmgdieQ
[52] https://disneyworld.disney.go.com/destinations/magic-kingdom/
(Visited 55 times, 1 visits today)
Please follow and like us: